Along with the development of technology, the ability of smartphones to take pictures has also improved a lot. Today's modern smartphones can produce a whole lot of photos with excellent quality. However, it causes people to spend more memory space on their devices for storing and backing up images.
At this point in time, using a cloud storage tool can be a great way to back up photos on a smartphone. This not only frees up space on local storage, but also allows you to store your photo stock in a long, secure way and with unlimited remote access exclusively via an Internet connection.
Here are 5 best automatic photo backup apps for Android that you can use.
1. Google Photos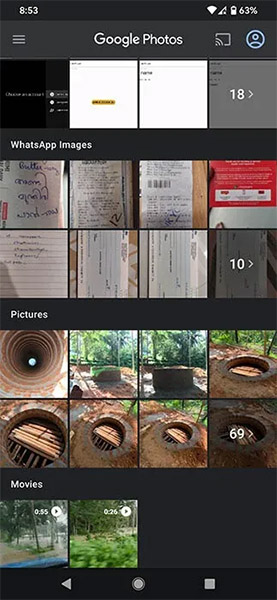 Google Photos is a cloud-based photo storage app that comes pre-installed on any Android smartphone. So if you do not want to install additional third-party software on your device, this would be a reasonable option.
Google Photos includes all the photos and videos on your Android phone. You can search for photos by places, things, and even the people in them – very convenient.
You can set up Google Photos to automatically back up any photos or videos on your device. Of course, once backed up, these pictures and videos will be in the online storage corresponding to your Google Account. Hence, you can access this stock of images from any device with an internet connection.
Google Photos lets you store up to 15GB of data in one account for free. When you select the Storage Saver option, the original size of the images and videos will be preserved. However, if the photo is over 16MP, it will be resized. This also applies to videos with a resolution higher than 1080p.
In Express Mode, photos are stored at a lower quality, saving more storage space than the Storage Saver option. All photos are downsized to 3MP if necessary, while videos are resized to 480p.
Google Photos supports the backup of the most popular image formats today, such as PNG, GIF, JPG and even RAW. For videos, the app supports both standard and uncommon formats like AVI, MOV, M4V, MPG, MP4 and many more.
2. Dropbox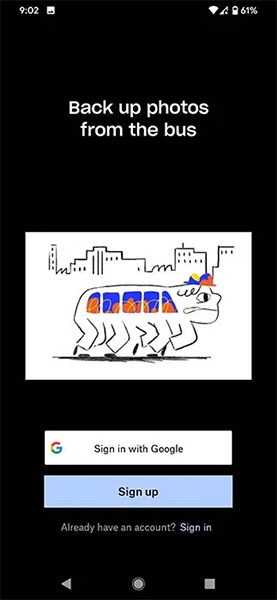 Dropbox is another popular cloud storage application that often comes pre-installed on Android devices from multiple manufacturers. When you launch the app for the first time, Dropbox gives you the option to save the photo immediately. You can now upload your photos to a folder labeled "Camera Uploads" inside the Dropbox app.
Dropbox offers users a free data storage plan of up to 2GB per account.
3. OneDrive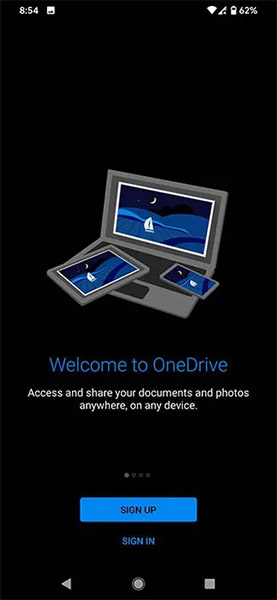 In general, all the most popular cloud storage service providers today still offer convenient features to help you store photos in the simplest and most convenient way possible. If OneDrive in Windows is your backup solution of choice, you can also try its Android app for a more intuitive "storage ecosystem." OneDrive gives you 5GB of free storage. Alternatively, you can also upgrade to business family account plans for more storage, but of course at an additional cost.
OneDrive will still give you a full range of options for backing up photos and videos instantly (and automatically) like other popular platforms. You can then browse through these saved images and videos via the traditional grid view, as well as access them remotely anytime, anywhere, on any device via an Internet connection.
4. Flickr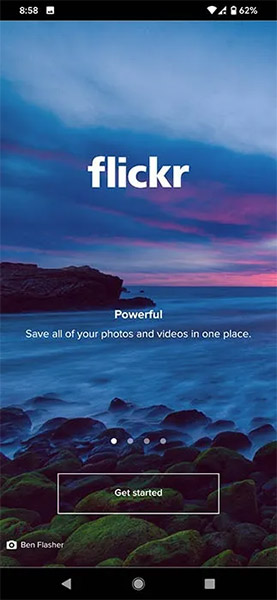 Flickr allows you to upload, edit, organize your photos from any device, and if you wish, even share them with the large worldwide community of Flickr users. Flickr lets you browse, select and organize multiple photos at once, and share them in seconds.
With the default Flickr account, you will have enough space to store around 1000 assorted photos and videos. You can of course also set up automatic uploading of your media to Flickr by going to Settings, clicking the Auto-uploader option, then turning it on.
Overall, the security, convenience, and ease of sharing can be found on Flickr.
5. Mega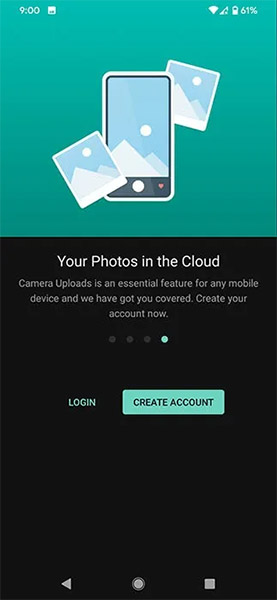 If your device has a lot of photos and videos that need to be stored online in cloud storage, and the free storage space provided by the above services is too small, consider using Mega. This hosting solution offers users up to 20GB of free storage – an impressive number indeed.
In addition, basic features such as automatic uploading, sharing of images to many other linked services will still be fully supported.
Source Link: 5 Best Automatic Photo Backup Apps for Android
– https://techtipsnreview.com/